AI Empowered abstract engine resulting in speed, efficiency, faster turn-around times, and improved profitability
Eliminate manual steps.
Abstract Now optimizes your workflow, driving efficiency and leading to profits.
Define
We define the process objectives to stay focused on the results.
Automate
Our automation aims to provide more information so nothing is missed.
Refine
After deployment feedback loop leads to perfection.
OUR AI DOES THE SEARCH, SO YOU CAN STAY ENGAGED WITH YOUR CUSTOMER.
Create New Loans
Multiple methods to import loans, from single entry to bulk import of loans(Contact us to API service).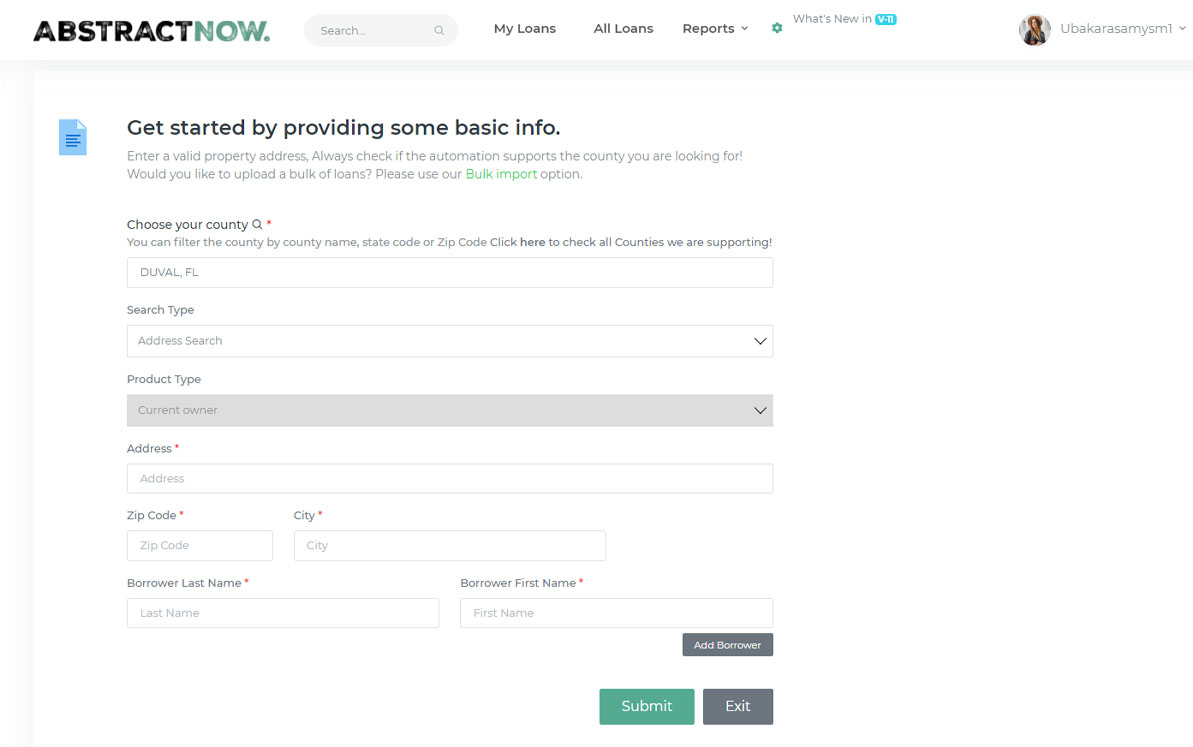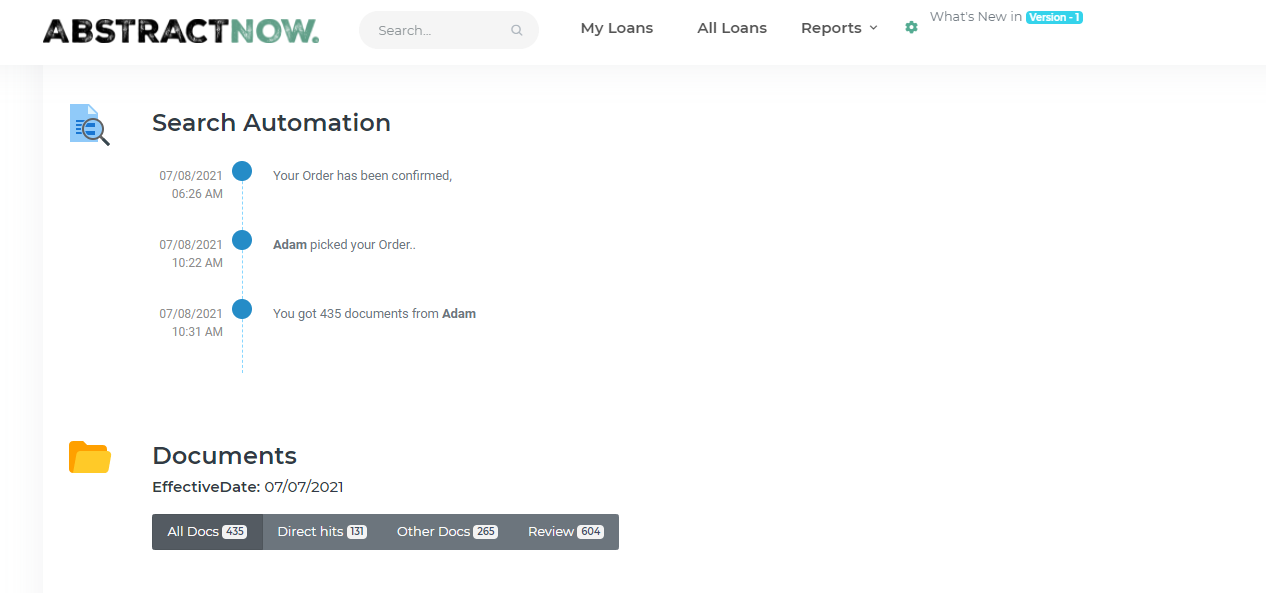 Search Automation
Abstract Now will retrieve relevant documents from the public records and send you a notification when ready to download.
Download Documents
Download the documents from the website and rate your feedback.
1
2
3
AbstractNow enables quick retrieval of public record information, any and all data utilized from the retrieval of such documents should be reviewed for completeness and accuracy. AbstractNow or Avanze does not take any responsibility for inaccuracy of documents retrieved.